2011 was a salutary lesson in that initial optimism, positivity and good intentions are not enough to fulfil your objectives. You also need discipline, concentration, perseverance, assertiveness and determination. looking back at all that happened in my life,
however, it wasn't so bad after all. Good stuff happened. I'm still here.
(In an earlier age I would have courteously put this "under the cut" but i don't know if Live Journal is thriving enough for there to be any point in that any more.)

JANUARY
Started well with our set at the January edition of Mark Sturdy's clubnight Don't Falter. One of our most warmly received shows, though hindered by a cramped space. We also DJed. I made a perfunctory note of it at the time. As I mentioned there, Emil and I did some DJing, commencing a tradition of me DJing at Don't Falter. Here's a Spotify playlist of our set, along with that of our friend Kate.
Then we supported Allo Darlin and Just Handshakes, which brought us more gig offers.

Then we went to London to play a Seven Inches show in the middle of the afternoon in a bowling alley to an audience of some of our more organised friends and family. I made a weekend of it and got the Friday and Monday off. More importantly than the gig (to me), I took part in a The What I wanted to Dos album-making session, which I have already written about. I also finally made a start on the second Ian Cockburn and the Whole World album, getting Adam to record a guitar part. Unfortunately it was a false start, as he later lost the recording, and no further work on the album was done all year! However, at least we have the TWIWTDs album to show for that weekend (N.B. they have made many more albums without me since then, and now have I believe 24 hours of music in their complete catalogue.) contrary to the true spirit of TWIWTDs I intend to re-use two of the songs on the album, with revised lyrics.
Also went for the first time to the Dulwich Picture Gallery, which didn't disappoint. As I wrote, There was a dazzling though slightly overpowering Norman Rockwell exhibition. [...] The permanent collection was very impressive, despite the fact that the collector who bequeathed it to the nation inclined to the prevailing taste of the time (late eighteenth century) and there was no art more recent, or any painter represented who has only been rediscovered or rehabilitated since then. There were a fair few of the paintings I rail against in my song Same Old Scenes, but I have long since trained my eyes to avoid looking at Rubenses, Veroneses and their putrid like.


circle of Baldassare Franceschini- St Catherine of Siena

Arent de Gelder- Jacob's Dream According to the note this was attributed to Rembrandt in the 19th Century and was one of the most popular pictures in the gallery. I think its hilarious when a change of attribution leads to the loss of a painting's popularity.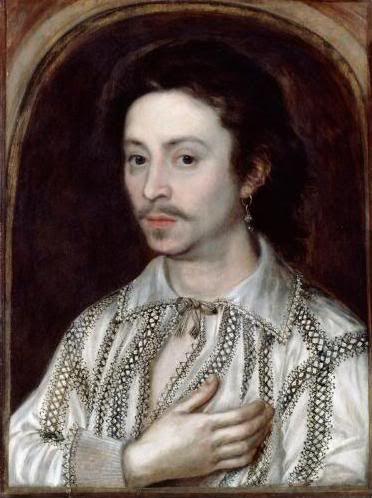 Unknown Artist- Nathan Field


FEBRUARY

I played three songs (helped by Emil) at the now-defunct Manchester cabaret night "Ida Bucket", which was curated and compered at the time by my great friend Gareth Cutter. the theme was nostalgia so I played "Berlin" and a Noel Coward medley (Let's Say Goodbye/Someday I'll Find You/I'll See You Again). the other songs were "I Took A Chance On A Band Name" and "Hey Shauny Day" which had nothing to do with nostalgia but I thought would work well at a cabaret night given their high toleration of pre-recorded backing tracks. Other acts were my storytelling friend Matthew Bellwood (who will be mentioned more than once again in this year's tale) and mime artist Harry Dyer who did a fantastic routine. Also Gareth himself, and comedian/poet Jackie Hagan.

Back to London, to see a group art exhibition curated by and featuring my friends Sian Hislop and Jeremy Willett. It was a kind of a call for the return of bright colours to fine art, and was partly inspired by the 2001 book "Chromophobia" by the artist and writer David Batchelor. I think they said the exhibition name Apocalypstick came from a chapter in the book, and originally from a Serge Gainsbourg song. They got Batchelor in as a guest the night I was there for a Q&A session. It was lovely to stay over at their flat again, very colourful itself, and all ready for their baby which was to be born later in the year.
On the Saturday I went to the Exhibition at Tate Britain of the history and range of watercolour painting. I like it enough to buy the exhibition catalogue, but not enough to not wish I hadn't.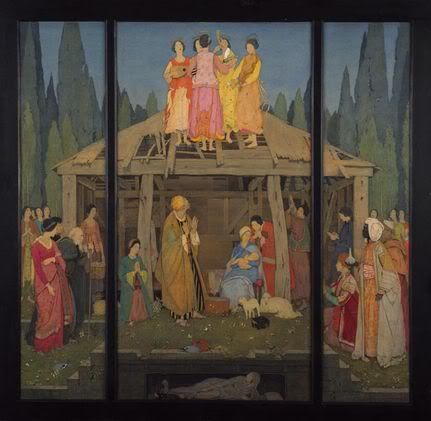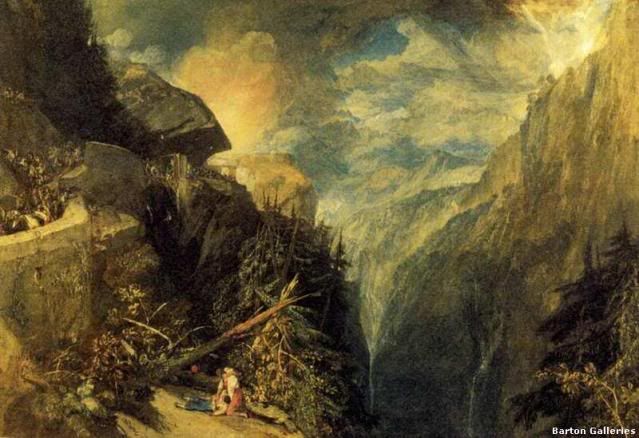 I ended my trip by seeing some of the last dregs of an indiepop weekender.
On the last day of the month we played a show at Leeds Met Student Union, premièring the full band version of "Blessing In Disguise", one of our best in my opinion, which I've been playing a solo version of since 2006 I believe. Our set was broadcast on Leeds Indie Radio, you can download it here, though it's from the mixing desk so it's very heavy on the vocals and keyboards and very low on everything else. http://bit.ly/hq8mhJ
MARCH
According to my diary, many parties and concerts (and a wedding) happened in March which aren't really appropriate to relate in a public diary like this. However, on the first day of the month we played a show with Standard Fare, This Many Boyfriends and Not Great Men. (A coda to this is that I saw Standard Fare play again at the end of the year and I could not for the life of me figure out where -or even if-I had seen them before!) There was another Seven Inches gig that month too. You wait months for a Seven Inches Gig, then five come along at once.


Milo concert, photo by Kathryn Taylor

I also played a shambolic solo show supporting Eux Autres and the Whatevers to an intimate audience (for intimate read minuscule but friendly). I premièred "The Simplest Songs" from the January WIWTD album mentioned above.
I also had the novel experience of having my hair cut in a public square, not as performance art but simply as, well, a haircut.

Oh and I Disc Jockeyed at Don't Falter again, Spotify Playlist here:
http://open.spotify.com/user/marksturdy ... 5hI3ZYuj8X