APRIL
Ah Spring, a fine time to ignore reality, hide the to-do list, and generally act like everything's OK.
As the world rumbled and crumbled, and in my own life and that of my friends not all was well, still I remember a pretty glorious Spring and early summer. A bluebell-bedecked time of solace.
I went to Shropshire to see my mum, in glorious weather. We went to the bluebell wood and climbed a hill, reported orphaned lambs. My mum had already adopted one such back in February and let it live in her house; she hesitated to do so again.
The end of the month was a right parade of events.
I put on a solo Nan Turner gig, having put on her band Schwervon! in the past. I got my housemate the shadowy Herb Diamante to support, besides us of course. Nan got our drummer Rachael to play drums for her on one song completely ad hoc with no warning, and it was great. Emil and I were more forewarned in our choreographed dance routine for one of Nan's rap songs. Nan is lovely.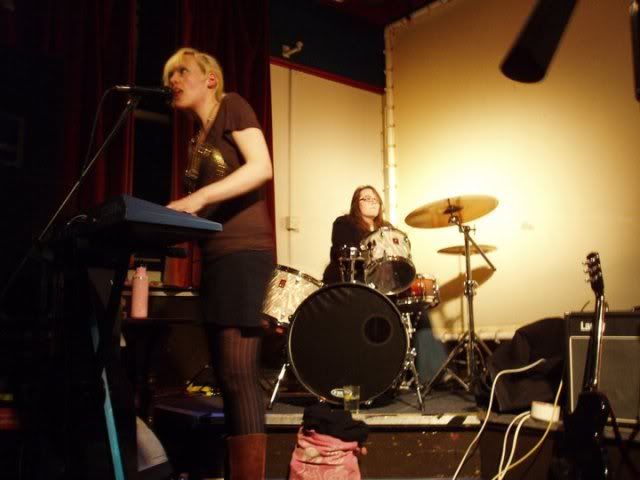 Guesting for Nan Turner: Rachael (above) and Emil and me (below). Photos stolen from Melanie.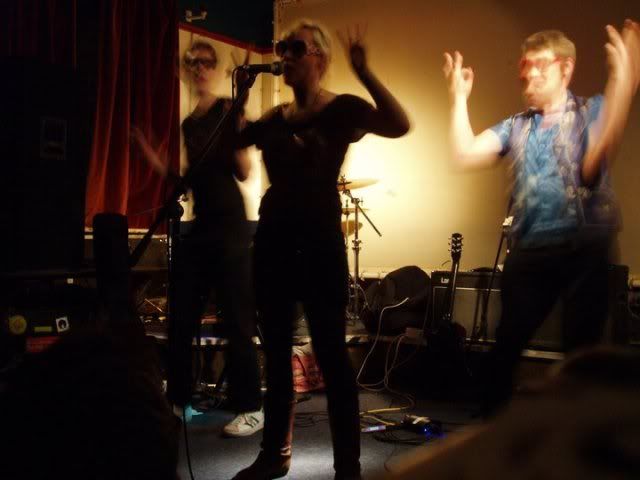 Two days later (Friday 29th April) was a public holiday so, nothing loth, a bunch of us went walking from Bingley to Saltaire. A grand day out, royal family-free, with more bluebells.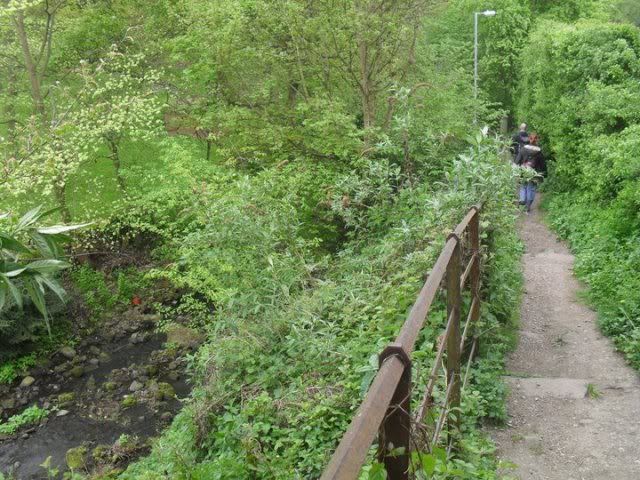 What with Monday being a bank holiday, it would have been a lxurious four-day weekend were it not that I had work on the Saturday. However, as soon as it was over I rushed down to London for the third time that year. It was Alice's 30th birthday party on the Sunday, and I wanted to make the trip worthwhile. This takes us into-
MAY
We went rowing in Finsbury Park during the day on Sunday, then in the evening there was the birthday bonanza featuring Moustache Of Insanity, Shrag (hint: these are bands) and excellent DJing.
On Monday, after a leisurely London verandah day, back to Yorkshire in time to see David Thomas Broughton in a small pub in Sowerby Bridge and spent some time talking to him and his father. I was flattered that he said he'd played my album a lot. A great show from the North Korea-based maverick as always.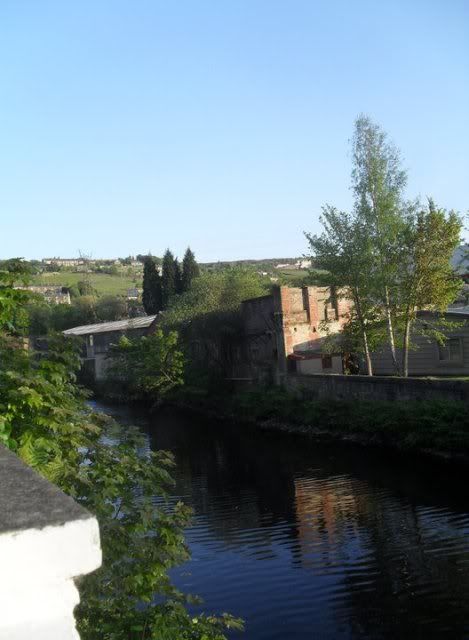 Instead of the obvious photo of David Thomas Broughton at Puzzle Hall, Sowerby Bridge, here's the view from the beer garden outside. This reminds me how warm it was this May.


Jumbly Fest 2, though we didn't play this time, deserves a mention, as do all such all-ages concerts in Church Hall jumble sales.
Also to Sheffield's Cabaret Boom Boom for the second time.
Late May brought one of my favourite Ian Cockburn & The Whole World shows, supporting The Lovely Eggs and This Many Boyfirends at Leeds's Fox and Newt, a venue that seemed to permeate the year, along with Baby Jupiter.
Our setlist: Pettigrew Crescent, I Thought We Had It Good, Qui crois-tu que je sois?, Same Old Scenes, Hey Shauny Day, and I Just Heard The News. Our personnel: Shaun, Emil, Helen Butlin, Anna Rogers, Neil Shumsky and This Many Boyfriends. Loved the other bands. I went to Paris the very next day.


L-R, Helen Butlin, Anna Rogers, Me, Emil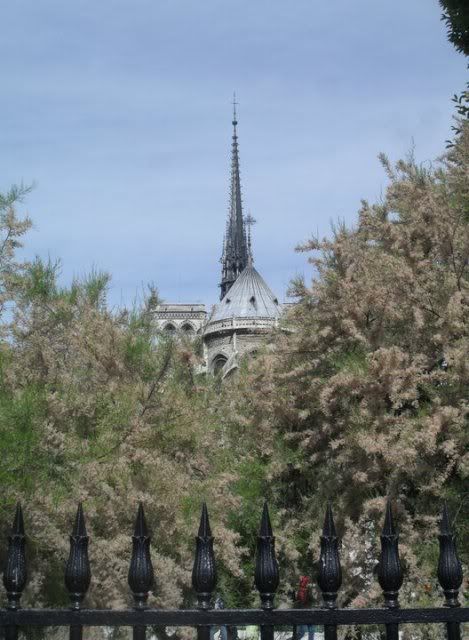 I went to Paris mainly for the Manet and Redon exhibitions, and also to see my penfriend. The Manet exhibition was at the Musée d'Orsay, my favourite of all Paris museums which I hav ebeen too several times now but is always a joy. Apart from the Manet exhibition there was an exhibition of Pre-Raphaelite era British photographs.
the Odilon Redon show was one of those rare exhibitions that diminishes one's appreciation of the artists: The familiar images were as great as i ever thought they were, but they were the exceptions rather than the rule.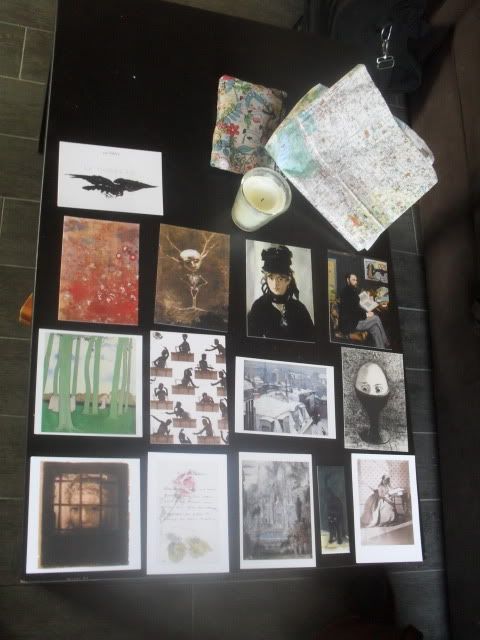 My Paris postcards

Also returned to the Musées Cluny (the museum of medieval art) and finally made it to the Musée Gustave Moreau, a museum more interesting and admirable than the artist it celebrates. Also the centre for Naïve Art, whose current display was disappointing, but it's right by Montmartre so I went up to the Basilica du Sacré Coeur yet again.


I spent some time a bustling fleamarket covering several streets including a children's market where children sold toys to other children. My hostel was in the Gobelins area next to two cinemas saw the film Le gamin au vélo and managed to follow it without subtitles. T'was excellent, and I think the only film I saw in the cinema this year apart from Enemies Of The People (The Khymer Rouge documentary), Les parapluies de Cherbourg (The old musical) ​and Norwegian Wood (the Murakami adaptation)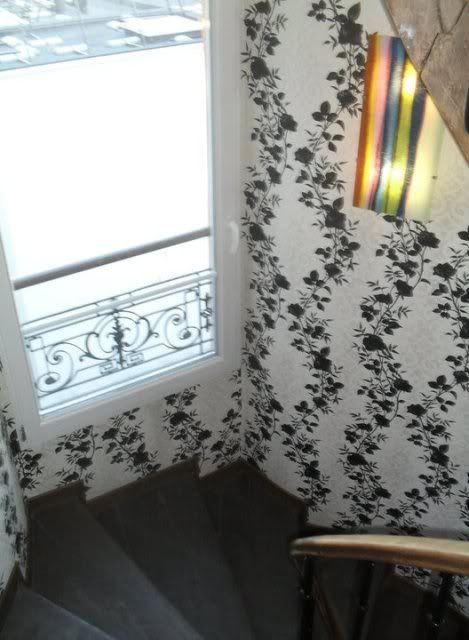 It was interesting staying on my own at a youth hostel again. I eventually bonded with my roommates, who were of both sexes and were Quebecois, American and (IIRC) Argentinian. Belatedly saw the Wave Pictures were playing a show, but it had sold out by the time I got there.

I went to the Parc de la Villette for a free festival. The music i heard was off-putting, but it's always fine to go to a Park on a sunny day in the city.

EDIT: I also went to the quirky Musée de la chasse et de la nature (Hunting and Nature museum).