Here's my own "Influence Map", but comprising only things that have influenced my comics drawing, and only things that had had influenced me by the time I was 18 or so; for my style has been pretty consistent since then (or has it)?
So here we are: Ian Cockburn's Formative Years Cartooning Influences Map!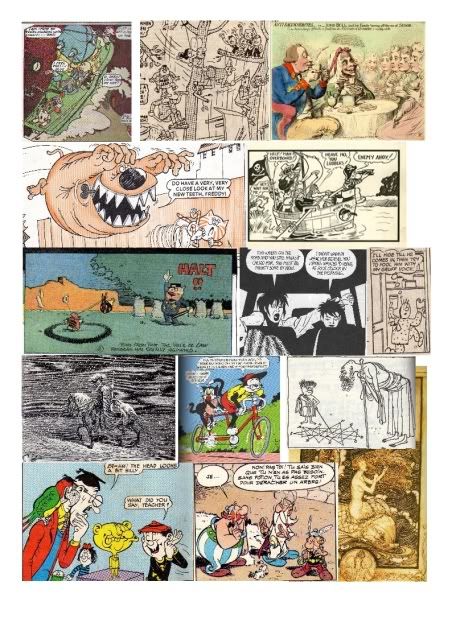 Well, I made a mess of that, didn't I? You can't see those pictures very well, can you? Let's have some close ups.
(
more under the cut
Collapse
)